Bionesh Intensive Care Cream
Aronia Extract
The skin barrier is literally a shield of the skin. The barrier, which is the outer layer of the skin, protects the skin from external damage. A healthy skin barrier helps to keep moisture inside and keeps the bad bacteria outside.
Hot, cold, and dry air, air pollution, exposure to harmful rays of the sun, exposure to chemicals on your skin, cleaning the skin excessively with hygienic products, and many environmental impacts affect the skin negatively.
Bionesh Intensive Care Cream with Aronia Extract, which can repair and protect the skin barrier, with Aronia fruit extract, hyaluronic acid, and salicylic acid it contains, balances the oil in the skin, clears the dead cells, prevents blackheads, removes skin spots with regular use, reduces lines and wrinkles.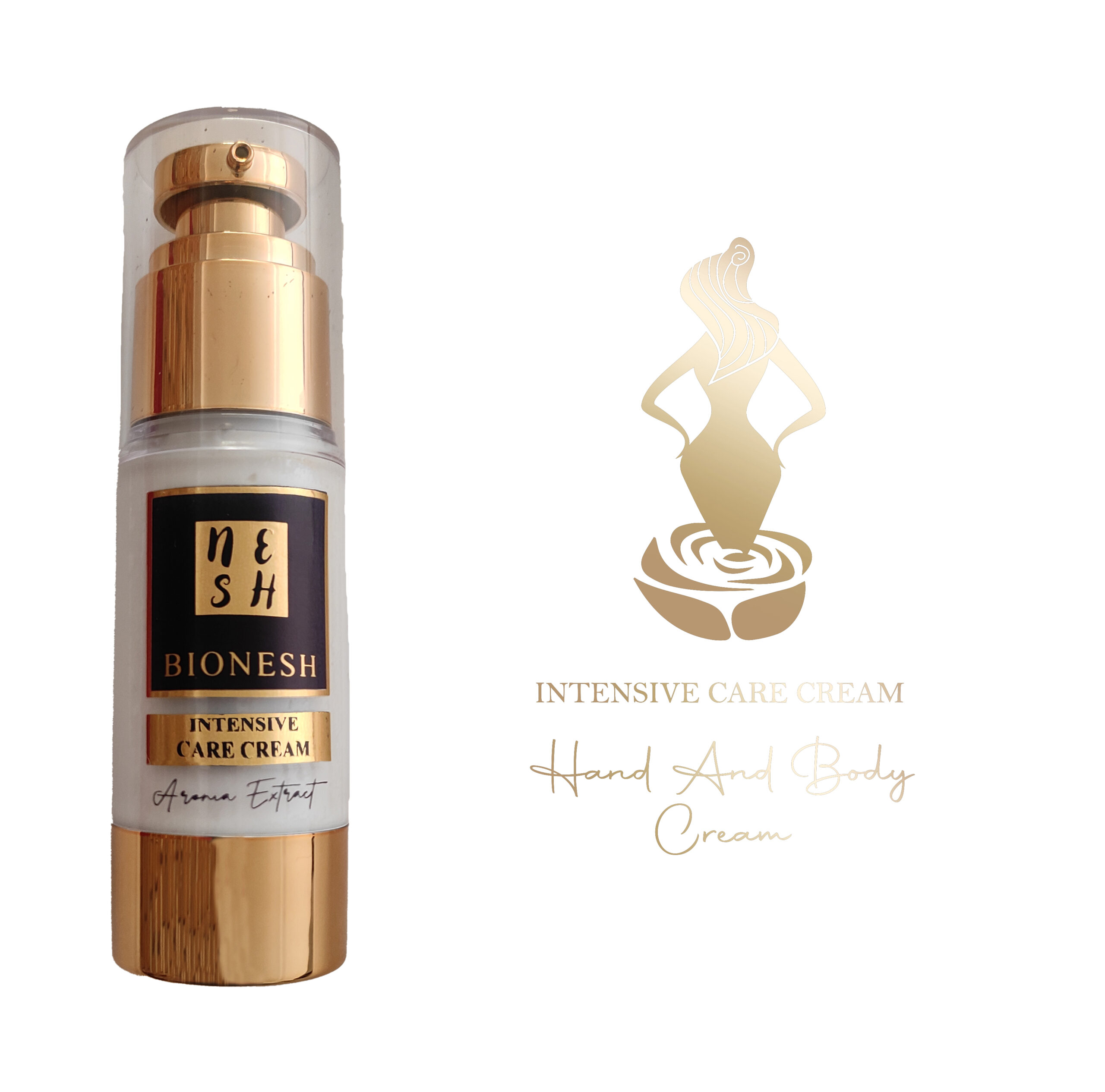 As Bionesh brand, we have offered our Intensive Care Cream with Aronia Extract, which we produce to your liking by producing Aronia in our fields in Turkey, and as a result of R&D research for 2 years. "Intensive Care Cream with Aronia Extract", which is the first and only in the world, helps to get rid of toxic matters in the body, regenerate the cells, repair all kinds of damage on the skin, reduce wrinkles, and help to remove dark spots.