Collagen + Biotin Anti Hair Loss Shampoo
While giving your hair a noticeable softness after the first use, this shampoo, playing an active role in nourishing your hair, also has ingredients that prevent breaking and losing hair. With the collagen, vitamins, natural extracts, minerals, proteins, and amino acids it contains, it forms strong bonds between the hair and the hair roots by nourishing the oil layer in the roots of the hair. Thanks to this process, the moisturizing effect coming from the oil layer passes to the roots of the hair and repairs the breaking and damage from dryness.
Bionesh Collagen + Biotin Anti-Hair Loss Shampoo is going to make your hair look thicker by filling the volume and growing healthily with the innovative formula, which is enriched with biotin. It revives damaged hair by nurturing the scalp and helps to prevent hair dryness by keeping the hair's moisture for a long time. It rehabilitates treated, damaged, lank hair by repairing it with keratin.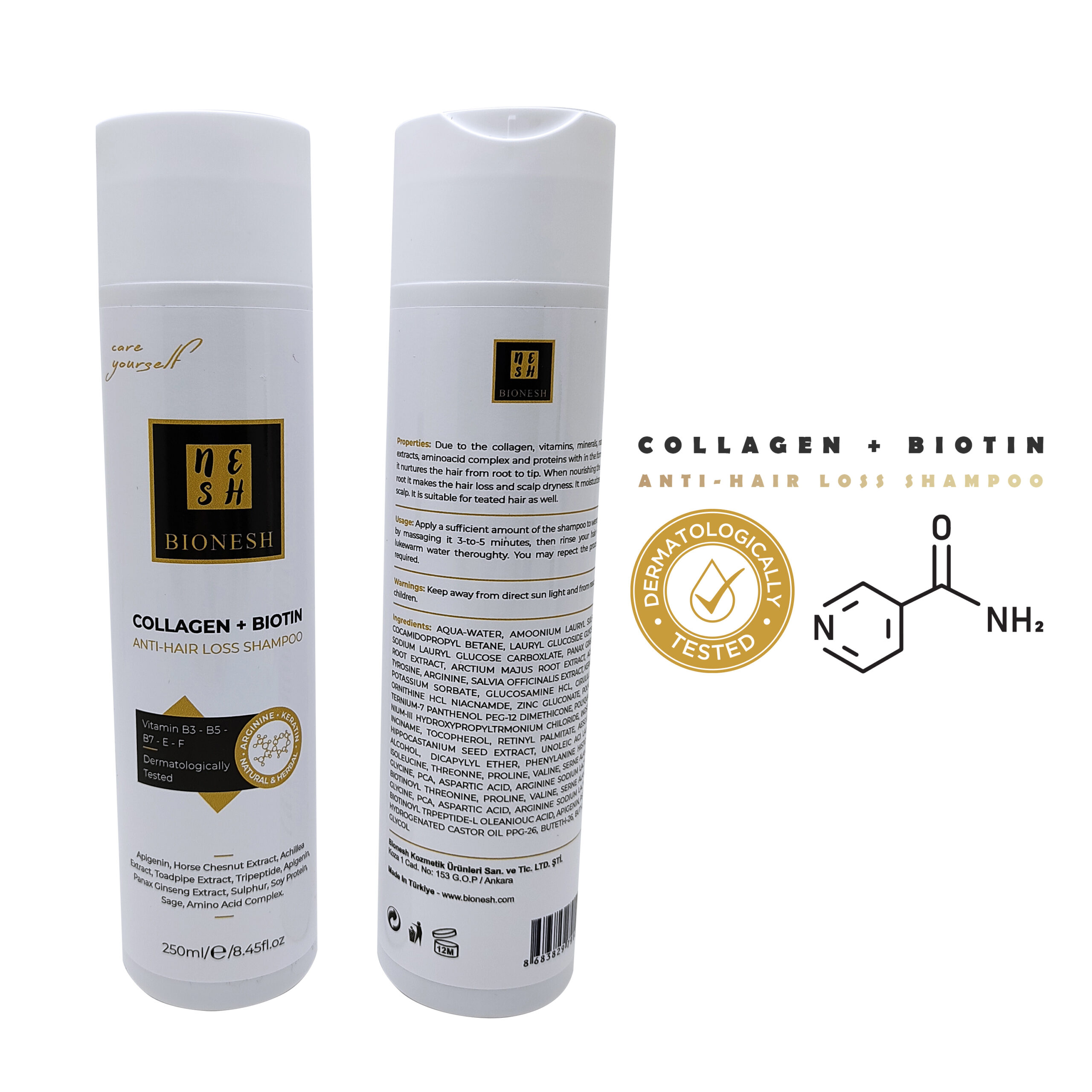 USAGE RECOMMENDATION
Apply sufficiently on wet hair.
Massage for 3-5 minutes before drying your hair for absorbing the actives into the scalp
Then, rinse your hair. Repeat this process 2 times.
You are going to realize its effect on your skin after 28-day-regular-usage, and it is going to be a part of your irreplaceable natural products.
It is suitable for all skin types. It has passed the dermatological tests. It does not contain alcohol, perfume, paraben, and silicone.